More than just football
The best performance
We are prepared to adapt effortlessly to each club's specific services or integration mechanisms.
MiddleOffice
Manages the configuration of the venues, the publication of matches, reports, promotions, cross-selling and much more.
Multichannel
Sell your events with your white label, entradas.com or at the box office. Take advantage of the flow of users from web and telephone channels.

Self-management
If the club wishes, EVENTIM.Liga supports self-service management.
What is EVENTIM.Liga?
EVENTIM.Liga is one of the most powerful tools on the market. It integrates a system of virtual waiting rooms that allows to manage access to the purchase flow and through its recaptcha system improves the user experience and detects bot attacks.
We work exclusively or as a channel with several LaLiga teams. This allows us to enrich our positioning in the category, as well as to have a unique potential user base.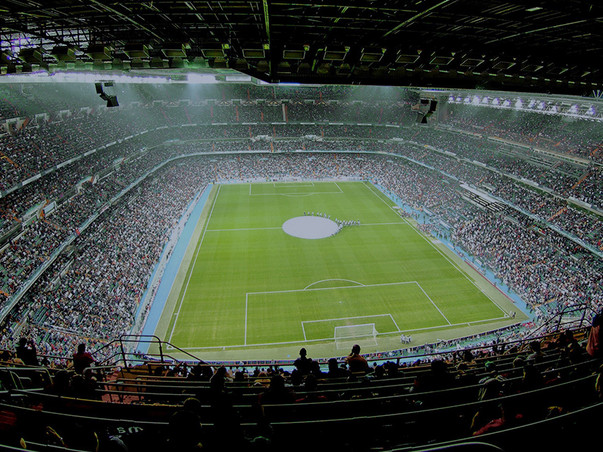 The most complete platform for LaLiga tickets sales
Virtual waiting rooms
Our system provides a service guarantee regardless of the volume of demand; at times of high demand, it enhances the user experience by preventing mass booking in the same sectors of the stadium. In addition, it ensures users a fair access to the queue.
Recaptcha
The system detects most bot attacks and prevents denial of service attacks when stadium seats are reserved without purchase. In addition, our platform enhances the user experience based on an artificial intelligence system that scores users according to risk, and unless it deems requests as risky, no human intervention is required.
Efficient capacity management
Improved infrastructure through an auto-scaling system that dynamically and flexibly incorporates servers to be always prepared for possible increases in demand. At LaLiga's request, with its concurrency system, it increases efficiency by at least 70% on response times.
Match management
You will be able to manage the stadium sectors, enable the VIP area, the sales periods for the different groups, the type of plan shown (2D or 3D), and much more.
Purchase flow management
Our tool allows you to define sales periods for each group, collect data on attendees and buyers, and implement cross-selling.